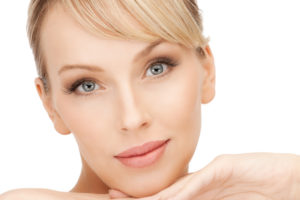 Many premature signs of aging are most visible around the forehead, corners of the eyes and furrows of the brows. BOTOX Cosmetic continues to be the most popular minimally-invasive cosmetic procedure around the globe and is especially effective for smoothing out lines and wrinkles to achieve a refreshed appearance.
Why BOTOX Cosmetic?
Patients who are concerned about fine lines and wrinkles developing around the upper face can 'freeze' the muscles causing these wrinkles with Botox. Botox is an FDA-approved cosmetic procedure for the temporary treatment of frown lines and crow's feet. It can be administered in other facial areas to smooth out wrinkles and prevent new wrinkles and lines from forming.
Botox works by freezing muscle activity so that the muscles remain relaxed, regardless of the expression made. Many people who raise their eyebrows or frown regularly develop deep grooves and lines around these areas. Botox can stop those lines from forming and creates a more relaxed and refreshed look. Dr. Kilaru offers this popular in-office procedure at his practice and Botox can be combined with other treatments, including injectable fillers or facial surgery.
Getting BOTOX
The treatment itself is a relatively quick, in-office procedure. Unlike most locations, Dr. Kilaru performs all cosmetic injectable treatments himself, so you have a Board Certified Plastic Surgeon performing your treatments.  
Topical anesthetic may be applied to the treatment area but applying ice packs to the area is usually enough to minimize any pain from the tiny injections. We administer botox using small injections with a very fine needle. Botox is typically injected into several areas around the upper face and this process only takes a few minutes. Some redness or light bruising may be present for a few hours or days after treatment but this usually subsides quickly.
There is no downtime with this procedure but patients are advised to avoid lying down or strenuous activity for a few hours after Botox to prevent migration. Patients who are allergic to shellfish should not get Botox.
What to Expect with BOTOX
It can take up to 5 to 7 days to see the full result from Botox so patients considering Botox need to plan accordingly if they are preparing for a special event or getting ready for vacation. Touch-up treatments may be required if the full result wasn't achieved the first time. Results can last 3 to 6 months, depending on the patient's metabolism and lifestyle.
It's important to note that results are temporary, which is why many patients schedule out their Botox treatments over the course of several months.. Dr. Kilaru can prepare a treatment plan that will help you achieve the results you want.
Find out if Botox is right for you. Schedule your private consultation with Dr. Kilaru today.