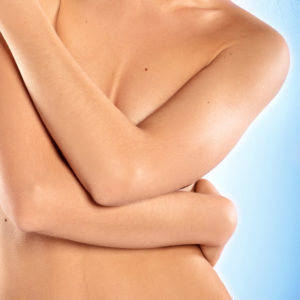 A breast reduction, also known as a reduction mammaplasty, helps create more proportionate breasts and reduces any discomfort associated with having very large breasts. The surgery involves removing excess fat, glandular tissue, and skin to reduce breast size.
Why Undergo a Breast Reduction?
Many women with very large breasts experience significant discomfort because of the weight of the breasts. They may have to limit their activities, are unable to wear certain types of clothing, and often experience lower self-confidence and emotional distress.
A breast reduction can be performed to address physical and medical concerns, but also as an aesthetic procedure to leave the patient with a breast size they are more comfortable with. Dr. Kilaru has extensive experience performing breast reduction procedures and can reduce the breasts by one or more cup sizes. The procedure is completely customized for the patient so they can select a cup size they want to maintain and are most comfortable with.  In certain situations, the surgery can be covered by insurance.
The Breast Reduction Procedure
Breast reduction surgery is performed under general anesthesia. Dr. Kilaru will make an inverted "T" incision around the areola and under the breasts to access the glandular tissue and fatty tissue. He may use liposuction to remove excess fat and excision techniques to remove glandular tissue. If necessary, the areola is reduced by removing excess skin around the perimeter. The underlying breast tissue can then be lifted and reshaped to create a smooth contour.
In rare cases where there is excessive sagging or the breasts are very large and pendulous, the nipple and areola may need to be removed and repositioned to a higher position on the breast. Once the resizing and reshaping is complete, all incisions are closed with sutures. Dr. Kilaru may place sutures deep within the tissue to provide extra support.
The incision lines from surgery are made in inconspicuous locations so they are difficult to detect. The scars will fade over time and are easy to cover up by the natural contours of the breast.
What to Expect with a Breast Reduction
Patients who undergo a breast reduction notice results immediately and may feel like they can stand up straighter once the extra weight and tissues have been removed. The recovery process includes wearing a support bra or elastic bandage to manage swelling and keep the breasts in position as they heal. Dr. Kilaru may place a thin tube temporarily under the skin to drain extra fluid after surgery. He will provide detailed post-op instructions before the procedure to ensure optimal healing.
The breasts are made mostly of body fat so any significant weight gain or weight fluctuations can affect the results of a breast reduction. Many patients who undergo this procedure discover newfound confidence in their appearance and feel better overall.
Find out if a breast reduction is right for you. Schedule your private consultation with Dr. Kilaru today.