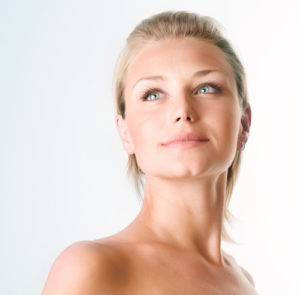 Facial plastic surgery procedures can take years off your appearance and help you maintain a youthful look. From facelift surgery to an eyelid lift, Dr. Prasad Kilaru can perform a variety of facial plastic surgery procedures that lift and tighten the skin to restore your more youthful appearance.
Many patients find that undergoing these types of procedures helps to restore their self-confidence because surgery can reverse many of the signs of aging. Whether you are concerned about sagging skin around the jaw, or bags under the eyes, Dr. Kilaru can create a customized treatment plan to address all of your concerns.
BROW LIFT
Brow lift surgery elevates the position of the eyebrows to create a more youthful appearance to the brow and face. Many times the brow is improperly positioned and addressing only the eyes without addressing the brow can distort the appearance of the face.  Brow lift can be done in isolation or It can be performed in conjunction with other facial rejuvenation procedures, including a facelift, eyelid lift, or a neck lift.
FACE LIFT
Facelift surgery tightens, lifts, and repositions lax and sagging skin to create a more youthful appearance to the face. It can be performed in conjunction with other facial rejuvenation procedures, including an eyelid lift, brow lift, or a neck lift. Learn more about facelift.
NECK LIFT
A neck lift is similar to a facelift except it only targets the area below the jaw line. The procedure is very effective for tightening sagging skin and may also involve smoothing out the muscle bands (turkey gobbles) that develop with age. Learn more about necklift.
EYELID SURGERY
Upper or lower eyelid surgery tightens loose skin and removes excess tissue that may be contributing to sagging or puffiness around the eyes. Dr. Kilaru performs this procedure for both functional and cosmetic purposes. Learn more about eyelid surgery.
FACIAL IMPLANTS
If you want a more defined and sculpted look in the mid-face area or around the jawline, facial implants can be an attractive alternative to injectable fillers. Implants are inserted into the chin, cheeks, or jaw to reshape the area. Learn more about facial implants.
OTOPLASTY
If you're self-conscious about protruding, misshapen, or disfigured ears, Dr. Kilaru can perform cosmetic ear surgery to change the appearance of your ears. Many patients find this procedure improves their self-confidence because they no longer have to hide their ears under hats or a hairstyle. Learn more about otoplasty.
Facial plastic surgery can transform your appearance and boost your self-confidence. Dr. Kilaru performs several plastic surgery procedures at his practice and can help you achieve lasting results. Schedule your private consultation with Dr. Kilaru today.