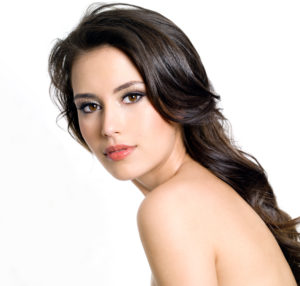 Juvederm is a dermal filler used to restore facial volume loss or enhance the lips. It is a soft tissue filler that can be combined with other fillers, laser skin rejuvenation treatments, and even surgery to restore lost volume and smooth out lines.
Unlike most locations, Dr. Kilaru performs all cosmetic injectable treatments himself, so you have a Board Certified Plastic Surgeon performing your treatments.  
Why Juvederm?
Some of the most noticeable signs of aging show up around the face. They include facial volume loss and thinning lips, and these effects can be difficult to hide with makeup and cosmetics. Juvederm is one of several dermal fillers available at our practice, a popular hyaluronic acid filler that plumps up the tissues and smooths out fine lines and wrinkles. It has a gel-like consistency and easily assimilates into the tissues for natural-looking results.
Juvederm is especially effective for treating volume loss around the cheeks, under the eyes, and around the mouth. It can be injected directly into the lips to create plumper and fuller lips. While results are not permanent, Juvederm does tend to last longer than similar fillers and many patients enjoy results for up to a year or more.
Juvederm is available in several different consistencies to treat different parts of the face. These include:
Juvederm Ultra XC: Is mainly used to treat corners of the mouth and for lip enhancement.  Results can last for 9 to 12 months.
Juvederm Ultra Plus XC: Treats nasolabial folds, also known as 'smile lines' or 'laugh lines' as well as the Marionette lines.  Can also be used to treat corners of the mouth. Results can last for 12 to 15 months.
Juvederm Vollure XC: Treats moderate to severe lines in the lower face, including marionette lines and nasolabial folds. Results can last for 12 to 15 months.
Juvederm Voluma XC: Restores volume loss of the cheeks and provides a natural enhancement of the face. Results can last up to 18 months.
Juvederm Volbella XC: Designed specifically to restore volume of the lips and create more definition around the mouth. Clinically proven to last up to 12 months.
Getting Juvederm
Juvederm is typically administered under topical anesthesia. A syringe with a very fine needle is used to administer Juvederm. Since Juvederm is already infused with lidocaine, most patients do not feel much during treatment. Once injected, Dr. Kilaru may mold and sculpt some of the areas with his fingers to ensure optimal spreading of the product and an even result. Once set, the filler stays in place and should not be touched or exposed to extreme temperatures for about two weeks.
Most patients see immediate results and more noticeable results after any swelling has subsided.
What to Expect with Juvederm
Many patients enjoy the immediate results of Juvederm and may get more than one injection in one visit. Juvederm can be layered with other fillers and combined with laser treatments or surgery to achieve better results. Some forms of Juvederm are clinically proven to last up to 12 t0 18 months with a single treatment while others will slowly disappear sooner. Touch up treatments are recommended to maintain results. You will receive a customized treatment plan to address all your concerns and determine how many syringes will be necessary to achieve your goals.
Learn more about Juvederm and other dermal fillers. Schedule your private consultation with Dr. Kilaru today.