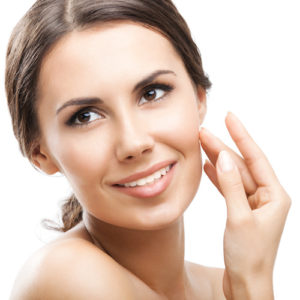 To reduce wrinkles and add volume to lips or other facial features without surgery, dermal fillers are just what the doctor ordered. While BOTOX Cosmetic can only treat dynamic wrinkles such as frown lines or crow's feet, dermal fillers can fill deep creases, plump lips and eliminate signs of aging. There are a variety of fillers to choose from such as JUVEDERM ULTRA XC, JUVEDERM ULTRA PLUS XC , VOLUMA XC, VOLLURE XC and VOLUX XC. Board certified plastic surgeon Dr. Prasad Kilaru can help determine which filler is right for you.
Benefits of Dermal Fillers
Dermal fillers provide many benefits:
They offer predictable results
Prolong surgery
Produce natural looking results
No down time is required
They can be performed quickly, right in Dr. Kilaru's office
You will see immediate results
It's important to discuss with Dr. Kilaru exactly what you can expect with each treatment. Together, you can prioritize which areas are most important to you, and discuss how many treatments you may need and the estimated cost. One treatment may not fully correct every line on your face and, as the results of dermal fillers are not permanent, full correction requires continued treatments. Dr. Kilaru also may recommend combining your filler treatments with BOTOX Cosmetic.
JUVEDÉRM ®XC
Made of hyaluronic acid, JUVÉDERM XC is a smooth-consistency gel that glides easily into the skin. Particularly suited for nasolabial folds (also referred to as smile lines or marionette lines), JUVEDERM XC is the only FDA-approved filler to last up to 1 year and to be safe and effective for persons of color. JUVEDERM XC is available in two solutions: JUVEDERM Ultra XC and JUVEDERM Ultra Plus XC to correct deeper creases.
VOLUMA ® XC
As you age, it's not just about lines and wrinkles. Your cheeks can lose volume and skin may begin to sag. JUVÉDERM VOLUMA XC is the first FDA-approved injectable gel to instantly add volume to your cheek area to correct age-related volume loss in adults over the age of 21. It can provide you contour and a subtle lift for up to two years with optimal treatment.
JUVÉDERM VOLLURE™ XC
JUVÉDERM® Vollure XC filler is specifically designed to reduce the moderate to severe wrinkles and fine lines that are caused by the natural aging process. It is injected beneath the facial skin to temporarily add volume around the mouth and nose, softening the creases that are known as parentheses or nasolabial folds. The results of this treatment are subtle, yet remarkable, and can last up to 18 months.
JUVÉDERM VOLUX™ XC
Juvéderm Volux XC is an injectable filler that is ideal for restoring volume to the lower face and achieving a more defined jawline. Volux XC is denser than other hyaluronic acid fillers, so it is capable of providing the contours of the jawline and diminishing the appearance of jowls. The end result is a sharper jawline, a distinguished jaw-neckline, and fuller cheeks for a more youthful look.