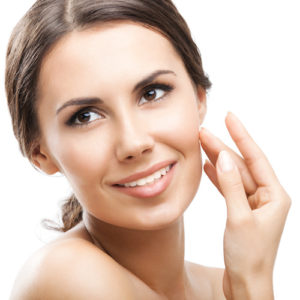 To reduce wrinkles and add volume to lips or other facial features without surgery, dermal fillers are just what the doctor ordered. While BOTOX Cosmetic can only treat dynamic wrinkles such as frown lines or crow's feet, dermal fillers can fill deep creases, plump lips and eliminate signs of aging. There are a variety of fillers to choose from such as JUVEDERM, PERLANE, RESTYLANE, RADIESSE and SCULPTRA. Board certified plastic surgeon Dr. Prasad Kilaru can help determine which filler is right for you.
Benefits of Dermal Fillers
Dermal fillers provide many benefits:
They offer predictable results
Prolong surgery
Produce natural looking results
No down time is required
They can be performed quickly, right in Dr. Kilaru's office
You will see immediate results
It's important to discuss with Dr. Kilaru exactly what you can expect with each treatment. Together, you can prioritize which areas are most important to you, and discuss how many treatments you may need and the estimated cost. One treatment may not fully correct every line on your face and, as the results of dermal fillers are not permanent, full correction requires continued treatments. Dr. Kilaru also may recommend combining your filler treatments with BOTOX Cosmetic.
JUVEDÉRM ®
Made of hyaluronic acid, JUVÉDERM is a smooth-consistency gel that glides easily into the skin. Particularly suited for nasolabial folds (also referred to as smile lines or marionette lines), JUVEDERM is the only FDA-approved filler to last up to 1 year and to be safe and effective for persons of color. JUVEDERM is available in two solutions: JUVEDERM Ultra and JUVEDERM Ultra Plus to correct deeper creases.
VOLUMA ® XC
As you age, it's not just about lines and wrinkles. Your cheeks can lose volume and skin may begin to sag. JUVÉDERM VOLUMA XC is the first FDA-approved injectable gel to instantly add volume to your cheek area to correct age-related volume loss in adults over the age of 21. It can provide you contour and a subtle lift for up to two years with optimal treatment.
RESTYLANE ®
Made of hyaluronic acid a natural substance that already exists in the human body, RESTYLANE maintains its shape using the body's own moisture. As hyaluronic acid gradually degrades, each molecule binds to more water and, over time, the same volume can be maintained with less hyaluronic acid. The ability of hyaluronic acid to bind to water is what helps provide lasting results. Although slightly more expensive than collagen, Restylane can last anywhere from 2 to 4 times longer.
PERLANE ®
From the makers of RESTYLANE, this filler has many of the same characteristics. PERLANE however contains larger particles of hyaluronic acid and therefore maybe injected deeper within the skin.
RADIESSE ®
Unlike hyaluronic acid fillers, RADIESSE is a calcium-based filler that actually encourages your skin to produce more collagen in the treated area. This is a more substantial product and, although it is often used in the nasolabial folds, it is also ideal for use along bone, such as the jaw or cheeks. RADIESSE is identical to substances found naturally in the body so there is very low risk of allergic reaction. Many of Dr. Kilaru's patients have had him combine RADIESSE with hyaluronic acid fillers such as RESTYLANE or JUVEDERM, sometimes referred to as a "Liquid Facelift". Results can last up to 1 year or even longer.
SCULPTRA ®
The first facial injectable that gives you subtle results over time. Replacing lost collagen and giving you a more natural looking appearance. A full treatment of SCULPTRA which is an average of three injection sessions over a few months can last up to two years. SCULPTRA is a new type of facial injectable made from poly-L-lactic acid which helps to replace lost collagen. It helps correct shallow to deep facial wrinkles, and folds, that appear with aging by replacing lost collagen.