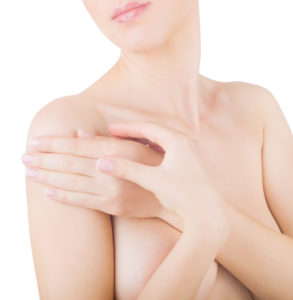 A breast lift, also known as mastopexy, raises the position of the breasts to create a more attractive contour. The surgery involves removing excess skin and reshaping the breasts by tightening the tissue around the breasts.
Why Undergo a Breast Lift?
Weight fluctuations, breastfeeding, multiple pregnancies, and the natural aging process can all cause the breasts to sag. This can affect a woman's self-esteem and self-confidence but there are breast enhancement options available.
Women who are experiencing significant sagging and drooping of the breasts may consider undergoing a breast lift to restore their youthful profile. A breast lift creates an uplifted appearance by repositioning the breasts and tightening the skin. It can also create more symmetry if one breast is naturally higher than the other. This procedure can be performed as a single surgical procedure, or in conjunction with breast implants to enhance the volume.
Dr. Kilaru will discuss all the benefits of a breast lift and how this procedure works in more detail during your consultation.
The Breast Lift Procedure
Breast lift surgery is performed under general anesthesia. Dr. Kilaru will determine which technique is most appropriate for you based on your breast size and shape, position of the areolas, and how much sagging is present. Incisions are made around the areola with or without a vertical extension and possibly a horizontal incision.  The doctor can then lift and reshape underlying breast tissue, reposition the nipple and areola, and remove excess skin to reduce the effects of loss of elasticity.
The remaining skin is then tightened and the incisions are closed. The incision lines are hardly noticeable and are easily concealed by the natural contours of the breast. Sutures may be inserted deep within the breasts to support the new shape. You will need to wear an elastic bandage or support bra to minimize swelling.
Dr. Kilaru will walk you through all the steps of follow-up care so you know exactly what to expect during and after surgery.
What to Expect with a Breast Lift
It's important to understand that a breast lift cannot change the size of the breasts. It is only designed to reposition existing breast tissue but patients who want a more full look can consider undergoing breast augmentation with the breast lift.
Most patients see the result immediately after surgery and the full result after the swelling has subsided and the tissues have fully healed. As long as you maintain a healthy weight and do not experience significant weight fluctuations, your breasts will maintain their new position.
Find out if you're a good candidate for a breast lift. Schedule your private consultation with Dr. Kilaru today.