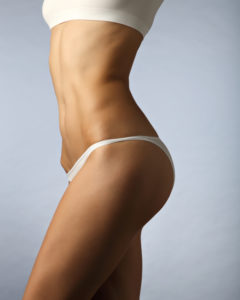 Liposuction is a popular surgical procedure that involves suctioning fat out of problem areas, such as the hips, buttocks, thighs, and midsection. While it is not a weight loss procedure, liposuction can help reduce inches and create a more contoured look
Why Liposuction?
Both women and men undergo liposuction to improve the contours of the body and achieve a slimmer, shapelier figure. Liposuction removes fat permanently and can be especially beneficial to those who have a few problem areas that are not responding to diet and exercise. It is a cosmetic procedure performed under local or general anesthesia that can treat one or more areas in one surgery. It can be combined with other plastic surgery procedures, such as a facelift, tummy tuck surgery, or breast surgery.
Common areas where liposuction is performed include:
Outer and inner thighs

Hips and buttocks

Abdomen

Flanks and waist

Upper arms

Inner knees

Chest

Back

Cheeks and neck

Calves and ankles
The Liposuction Procedure
Liposuction is performed under anesthesia. Dr. Kilaru will determine whether your procedure requires local or general anesthesia so you will be advised to prepare accordingly. The surgery is performed with a few very small incisions. Anesthesia is administered into the treatment area to reduce bleeding and trauma during surgery. Dr. Kilaru inserts a very thin hollow tube into the tissue to loosen the fat and then suctions out the excess fat.
The incisions are closed and you will notice a significant improvement in your body contours after the swelling and bruising subsides. This process can take several weeks and you will need to wear a compression garment for at least a few weeks after the procedure to support the healing process.
What to Expect with Liposuction
Millions of patients around the world have undergone liposuction to improve their figure. It is a permanent fat removal procedure that typically only requires one surgery.
Liposuction is not a substitute for a healthy diet, exercise, and a healthy lifestyle. Patients who get the best results from this procedure are those who are close to their ideal weight and know how to maintain a healthy weight. Liposuction cannot treat cellulite or loose skin so patients need to have realistic expectations about this procedure.  While liposuction can improve body contour, it is not ideal as a weight loss procedure
Find out if liposuction is right for you. Schedule your private consultation with Dr. Kilaru today.