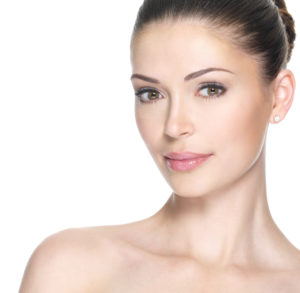 Common signs of aging around the face include sagging cheeks and loss of volume in the mid-face area. Juvederm Voluma is a dermal filler designed to correct age-related volume loss in these areas to create a more youthful look.
Why Juvederm Voluma?
The face changes in several ways over time and volume loss can begin as early as your 30s. the cheeks can become flatter and skin around the mid-face area may start to sag.
There are several dermal fillers on the market that can help increase volume in the cheeks and midface region but only some produce natural-looking results that last.
Juvederm Voluma XC is one of them, one of the newer injectable fillers from Juvederm, that provides non-surgical cheek enhancement. It has a thicker consistency than other Juvederm fillers and is designed specifically to correct age-related volume loss in the cheeks. It provides a subtle lift to the cheeks to restore a more youthful look. Many patients turn to this filler for a mild lift and contouring of the cheeks. With optimal treatment, results can last up to two years in the cheek area.
Getting Juvederm Voluma
Juvederm Voluma XC is typically administered under local anesthesia. A special syringe with a small needle is used to administer this filler. Like other Juvederm products, Juvederm Voluma contains lidocaine which helps reduce discomfort during treatment. It is a hyaluronic acid filler that adapts to the skin tissue quickly and creates a very smooth, natural-looking result. The injector may mold the skin lightly to ensure the filler has spread to the appropriate areas and is creating a balanced look. Once set, the tissues will swell slightly but this typically dissipates within a few days.
Most patients see immediate results and progressive results as the filler settles into the skin and the swelling has subsided.
What to Expect with Juvederm Voluma
Since results are immediate, Juvederm Voluma has become a popular option for patients who want fast results without surgery. Juvederm Voluma can be combined with other Juvederm products, including Juvederm Vollure to treat parentheses lines and Juvederm XC for general smoothing of wrinkles and lines around the face.
In clinical trials, Juvederm Voluma lasted up to two years. For many patients, Juvederm Voluma is an investment in their self care and produces very natural-looking results. Results vary by patient but touch up treatments may not require as much filler to achieve the same initial result. Dr. Kilaru will prepare a customized treatment plan based on your goals, skin condition, and other factors.
Learn more about the benefits of Juvederm Voluma. Schedule your private consultation with Dr. Kilaru today.