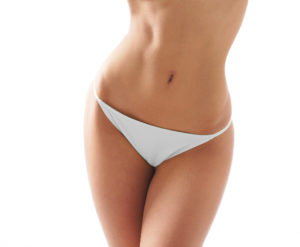 A tummy tuck, or an abdominoplasty, is a popular procedure for tightening and reshaping the midsection. Both the tummy tuck and mini tummy tuck involve removing excess fat and skin to create a streamlined silhouette. Some procedures also involve tightening the abdominal muscles.
Why Get a Tummy Tuck?
After pregnancy and/or weight loss, if you are at a healthy( stable) weight and note moderate to significant loose skin, you might consider getting a tummy tuck to achieve a more defined waistline and flatter stomach, or a mini tummy tuck to get rid of the lower belly 'pooch'.
Common reasons to get a tummy tuck include:
Reshape the waistline

Remove stubborn fat around abdomen

Tighten loose skin around midsection

Create a flat and smooth profile

Achieve a more youthful appearance
A mini tummy tuck is more suitable for patients who only have loose skin and excess fat in the lower half of the abdomen. This is a common problem area for women and can be reshaped to create a more attractive contour without a full tummy tuck.
The Tummy Tuck or Mini Tummy Tuck Procedure
Both procedures are performed under general anesthesia. The traditional tummy tuck procedure involves making a long scar from hip bone to hip bone. Dr. Kilaru can access the entire abdominal wall through this scar to reposition and tighten the abdominal muscles, remove excess fat with liposuction, remove excess skin, recreate the belly button, and create more attractive contours. Incisions are closed with stitches and drains are placed to remove excess fluid.
The mini tummy tuck or partial abdominoplasty is performed through a smaller incision. The procedure is performed through a shorter scar at the pubic hairline. Excess skin and stretch marks over the lower abdomen can be removed through this incision. Liposuction can be performed over the abdominal wall to achieve the ideal contour. The mini tummy tuck typically may not require drains and there is usually no scar around the belly button.
Patients will need to get plenty of rest and wear compression garments after surgery to help the tissues heal. You will notice a significant improvement after the swelling and bruising subsides, a process that can take a few weeks.
What to Expect with abdominal surgery
Millions of patients have undergone the traditional tummy tuck procedure and many patients choose a mini tummy tuck to enjoy great results without extensive surgery. If liposuction is performed with the tummy tuck, the fat is removed permanently.
A tummy tuck or mini tummy tuck is not a substitute for maintaining a healthy lifestyle. Patients who get the best results from these procedures are close or at their ideal weight, know how to maintain a healthy weight, and have realistic expectations about the outcome. Pregnancy or weight fluctuations will affect the outcome of this procedure.
Find out if you're a good candidate for a tummy tuck or mini tummy tuck. Schedule your private consultation with Dr. Kilaru today.