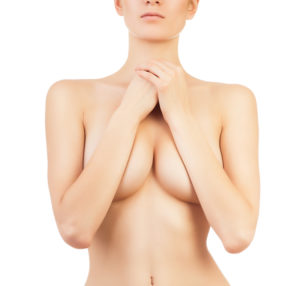 If you're not satisfied with the size or shape of your breasts, breast enhancement surgery could help you achieve your ideal look. Dr. Prasad Kilaru performs a variety of breast enhancement procedures at his practice and uses the latest techniques to ensure the most natural-looking result.
Whether you want to increase your cup size, lift the breasts for a more attractive silhouette, or reduce the size of overly large breasts, Dr. Kilaru will create a customized treatment plan to help you achieve your goals.
BREAST AUGMENTATION
A popular breast enhancement surgery that involves placing silicone or saline implants to increase cup size. Patients can choose from several sizes and profiles to create their ideal silhouette. Learn more about breast augmentation.
BREAST LIFT
Sagging or drooping breasts can easily be corrected with a breast lift. This procedure is designed to reposition the breasts to restore a more youthful contour. It can be combined with breast implants to create rounder and more full breasts. Learn more about breast lift surgery.
BREAST REDUCTION
Women with very large or pendulous breasts often experience significant discomfort because of the weight of their breasts and many are self-conscious about their appearance. Breast reduction surgery can reduce the breasts by several cup sizes and alleviate many symptoms.  In certain situations, the procedure would be covered by insurance. Learn more about breast reduction surgery.
BREAST REVISION
Patients who underwent breast enhancement surgery elsewhere but were left with poor results can come to Dr. Kilaru for a corrective procedure. Those who are not satisfied with previous breast surgery can undergo breast revision surgery or a modified version of their original procedure to achieve a better result. Learn more about breast revision surgery.
Learn more about breast enhancement procedures available in Fremont, CA. Schedule your private consultation with Dr. Kilaru today.