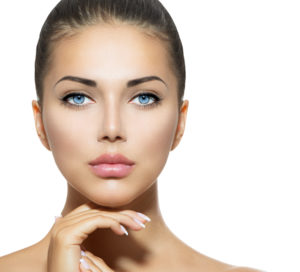 Non-invasive facial rejuvenation and  medical-grade skin care regimens can help you looking youthful and radiant for years to come. If you're bothered by some of the common signs of aging, such as wrinkles around the eyes, an uneven complexion, or thinning lips, turn to Dr. Prasad Kilaru's practice for the latest non-invasive treatment options.
Dr. Kilaru and his team of skin care professionals, can help you achieve and maintain beautiful skin with one or more non-invasive procedures.
BOTOX
BOTOX Cosmetic is still the most popular non-invasive cosmetic procedure for men and women because it helps treat frown lines, crow's feet, and lines and wrinkles around the forehead. Learn more about Botox.
JUVEDERM XC
If you're concerned about thinning lips, loss of volume around the cheeks, or hollowed areas under the eyes, an injectable filler like Juvederm can restore your youthful look. Juvederm is a class of hyaluronic acid fillers designed to plump up the skin with a very natural look. Learn more about Juvederm.
VOLUMA
Loss of cheek volume is one of the signs of aging and can add years to your appearance. Dr. Kilaru can plump up the cheeks to create a more youthful look with Juvederm Volume, a denser hyaluronic acid filler designed specifically for the mid-face area. Learn more about Juvederm Voluma.
SKIN CARE
Using the right skin care products can transform your skin from inside out and address concerns such as acne, hyperpigmentation, fine lines and complexion problems. We offer a full range of medical-grade skin care treatments and products at our practice. Learn more about skin care treatments and products.
Non-invasive procedures can be a convenient way to transform your appearance with little to now downtime — many can be performed over a lunch hour. Learn more about non-invasive procedures available at our practice. Schedule your private consultation with Dr. Kilaru today.