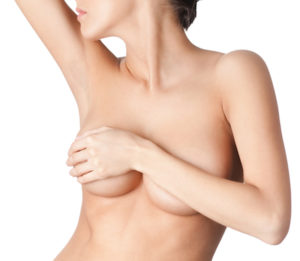 Breast augmentation surgery enhances the size and shape of the breasts with implants. Women can choose from different types and profiles that help create a more feminine silhouette.
Why Undergo Breast Augmentation?
Some women can be unhappy with the size and shape of their breasts. If you want larger breasts or a more rounded appearance, you may be a good candidate for breast augmentation with implants. Breast implants can be inserted under or above the pectoralis muscle to enhance the shape and create the appearance of more fullness.
You can choose from silicone or saline implants, depending on your goals. Silicone implants are pre-filled and there is a wide range of sizes and profiles to choose from. Saline implants can be filled to their desired size after insertion. This provides some more flexibility with the size of the incision required for the surgery.
Breast implants are permanent but can be removed if needed. You will learn more about the different sizes and profiles that suit your body type during your consultation.
The Breast Augmentation Procedure
Breast augmentation is performed under general anesthesia. The surgery involves making a small incision under the breast, around the areola, or through the armpit. The technique used depends on the size of the implants, the goals of the procedure, and the surgeon's expertise. Scars are small and are fairly easy to hide. Once the implant has been inserted and positioned into place, the incision can be closed with sutures.
You will be fitted with a compression garment to keep the implants and tissues in place as you heal. This fits like a sports bra and must be worn for the recommended amount of time to ensure proper results. You can expect to see the full result once the bruising and swelling has healed.
Dr. Kilaru will provide post-operative instructions, including limitations on physical activities, well before your procedure.
What to Expect with Breast Augmentation
Breast implants can make a drastic change in your appearance and it can take some time to get used to the new size, find properly fitting clothes, and work out comfortably. We encourage patients to take their time with lifestyle adjustments and find most are thrilled with their results.
Maintaining a healthy lifestyle will help your breast implants maintain their shape and overall appearance. Any major weight fluctuations can change the way your implants look so getting this procedure when you are at or close to your ideal weight is recommended.
Find out if breast augmentation is right for you. Schedule your private consultation with Dr. Kilaru today.