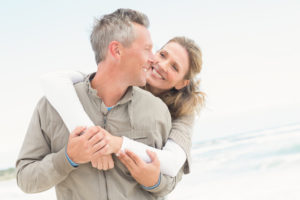 Surgery is necessary for treating almost all types of skin cancer and involves removing the cancerous cells, as well as a small amount of skin around the cells. If test results show the cancer hasn't spread, surgery will performed to remove the cancerous tumor.
Why Skin Cancer Surgery?
Once skin cancer has been detected and diagnosed, you will need to see an experienced doctor to have the cancer removed. The first procedure is typically a biopsy to determine where the cancer cells are and how much the cancer has spread.
Dr. Kilaru performs a wide range of surgeries and procedures that get rid of cancer cells and tumors. These procedures may include:
Mohs surgery

Excision

Reconstructive surgery

Curettage and electrodessication

Cryosurgery

Laser surgery

Lymph node biopsy

Lymph node removal

Surgery for metastatic skin cancer
About Skin Cancer Surgery
Dr. Kilaru is trained to perform a variety of skin cancer procedures at his practice. Some procedures are minimally invasive and can effectively treat the cancer with little to no side effects. Others are more aggressive and may require multiple treatments to remove the cancerous cells completely.
Any type of excision procedures, laser treatment, curettage, and electrodessication procedures are typically performed under local anesthesia. Other procedures, such as reconstructive surgery, lymph node removal and surgery for metastatic skin cancer, are usually performed under general anesthesia. Dr. Kilaru will determine which type of anesthesia will be most appropriate for you based on the treatment plan.
What to Expect with Skin Cancer Treatment
Most surgeries and treatments will eradicate the cancer with little to no risk of recurrence. Multiple treatments may be needed for larger areas, or for patients who are at a higher risk of recurrence. Skin cancer surgery and treatments may be combined with other therapies and treatments to help manage side effects of surgery. These might include physical therapy sessions and pain management therapies, depending on the extent of treatment and condition of the patient.
Results vary from patient to patient and re-treatment may be needed if there are signs the cancer is returning. Dr. Kilaru will set up a schedule of post-op visits to monitor the treatment areas more closely and to ensure the skin is healing properly from treatment.
Learn more about skin cancer surgery options available with Dr. Kilaru. Schedule your private consultation with Dr. Kilaru today.