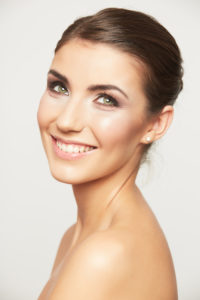 In addition to performing a wide range of cosmetic and plastic surgery procedures, Dr. Kilaru is highly trained to perform reconstruction procedures. These procedures can restore and rebuild damaged tissue in virtually any area of the body. Whether you have undergone mastectomy or need medical care for deep wounds, you can turn to Dr. Kilaru for several reconstructive plastic surgery procedures, including:
BREAST RECONSTRUCTION
Women who have undergone mastectomy or those who have lost some or all of their breast tissue in an accident can undergo a breast reconstruction procedure to restore natural contours. This procedure may include breast implants and tissue grafting to achieve a natural-looking result. Learn more about breast reconstruction.
SKIN CANCER
Patients diagnosed with skin cancer may need surgical treatment to eradicate the cancer cells and tumor. After a biopsy procedure, Dr. Kilaru can perform Mohs surgery, excision, cryosurgery, and other surgical techniques to remove cancerous cells. Learn more about skin cancer surgery.
WOUND CARE
Deep wounds will require medical intervention to reduce the risk of a serious infection and to prevent further damage to the area where trauma occurred. Dr. Kilaru can provide wound care treatment and reconstructive surgery when needed. Learn more about wound care.
Learn more about reconstruction procedures available at the practice. Schedule your private consultation with Dr. Kilaru today.